cloud-integrated storage (CIS) definition
Cloud-integrated storage (CIS) is a conventional storage-area network (SAN), network-attached storage (NAS) or unified storage system that tiers and/or caches data to cloud-based storage and treats the cloud storage as if it were part of the primary storage system.
Free Download: 7 critical factors to consider when evaluating cloud storage options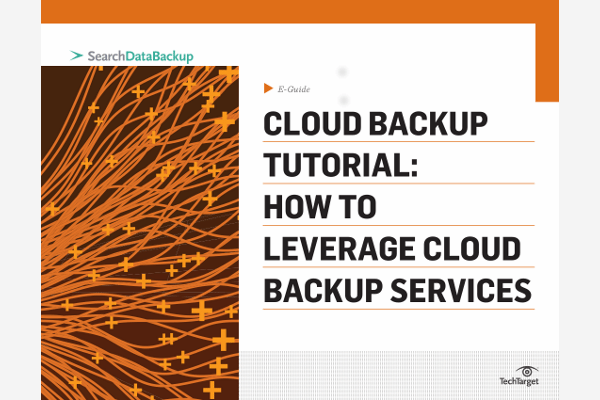 This free e-guide takes a look at remote backups, focusing on the challenges and solutions available to address endpoint device backup. Download today and learn the approaches for backing up laptops that enable you to tailor your remote backup plan to your organization's specific needs.
By submitting your email address, you agree to receive emails regarding relevant topic offers from TechTarget and its partners. You can withdraw your consent at any time. Contact TechTarget at 275 Grove Street, Newton, MA.
You also agree that your personal information may be transferred and processed in the United States, and that you have read and agree to the Terms of Use and the Privacy Policy.

The conventional storage system is typically housed on-premises and manages both the local and cloud-based storage; cloud data appears as if it's local. In a common scenario, the CIS system automatically tiers or caches the most active data to local storage for speedier access and uses the cloud-based storage for less active data. The user is able to employ features of the primary storage system, such as snapshots, thin provisioning and data reduction with the cloud-based data.
Additional CIS variations include:
- On-premises storage used in conjunction with an integrated connection to cloud storage
- Systems that treat the cloud-based storage as the primary storage target and use a local appliance to hold only cached data
- Systems that store some primary data in a local appliance and use cloud storage as the target for archives and disaster recovery
- Systems that use software to create a geographically distributed cluster that combines the capacity of the local storage and the cloud storage.
Proponents of CIS systems say they afford users the flexibility and economic advantages of cloud storage while also giving them the familiarity, functionality, control and performance of traditional storage systems. Some on-site hardware- or software-based cloud storage gateway products that primarily served as on-ramps to cloud storage in the past are picking up additional capabilities to turn them into more comprehensive CIS systems.
Continue Reading About cloud-integrated storage (CIS)
Dig Deeper on Hybrid Cloud Storage
PRO+
Content
Find more PRO+ content and other member only offers, here.