Tucci at Oracle OpenWorld: Cloud transition will prove disruptive
In his Oracle OpenWorld keynote, EMC CEO Joe Tucci spoke about how a cloud transition centered around private cloud storage and virtualization will help keep up with data growth.
Looking for something else?
PEOPLE
Private cloud storage, cloud computing and virtualization will be the keys to dealing with the massive data deluge hitting the IT world, EMC Corp. CEO Joseph Tucci said Monday in his Oracle OpenWorld keynote address in San Francisco.

Download this free guide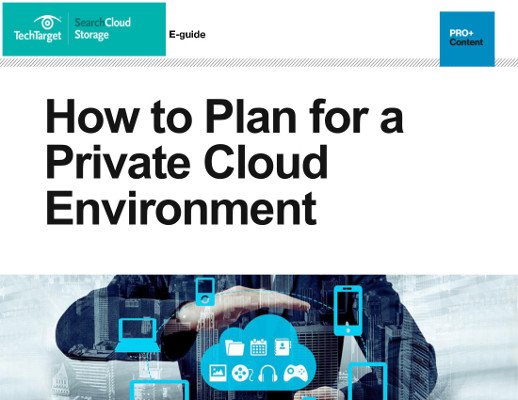 Planning is Paramount for a Private Cloud Environment
Are you getting ready for the move to a cloud environment? Or maybe you're still trying to figure out which is better for your business, to go private or adopt a public cloud? Either way this handbook is for you. Inside you'll find out why a private cloud is the way to go, as well as tactics and strategies on how to get you there. From VM deployment platform options, to what you can expect from DRaaS services, you'll find it all inside.
By submitting your personal information, you agree that TechTarget and its partners may contact you regarding relevant content, products and special offers.
You also agree that your personal information may be transferred and processed in the United States, and that you have read and agree to the Terms of Use and the Privacy Policy.
The theme of EMC World 2011 in May was "cloud meets Big Data," and Tucci and EMC president Pat Gelsinger brought those topics to Oracle customers this week. Tucci and Gelsinger didn't make any stunning announcements during their keynote presentations, but they did reiterate EMC's commitment to the cloud, VMware's virtualization platform and solid-state storage.
Citing IDC research predicting that by 2019 worldwide data growth will be 44 times the amount of existing data, Tucci pointed out that only 27% of the typical IT budget is invested in new technologies to handle that growth and the IT workforce will struggle to keep up.
"We need new levels of productivity, we need new tools," Tucci said. "Enter the cloud." He called the cloud transition a journey that won't be completed overnight.
Tucci said to achieve its potential, cloud infrastructure must become more efficient, provide more choice to avoid vendor lock-in and add new levels of agility, while giving users the same control they have now.
He said the cloud is the latest wave behind mainframes and microprocessors, and believes that "the cloud computing wave will be the most disruptive, but will also have the most opportunity."
Virtualization, flash take on major roles
Gelsinger expanded on Tucci's claim that a benefit of the cloud will be the ability to tame data sets that scale to petabytes. He said the cloud and virtualization will let organizations build scale-out automated architectures and bring data storage that requires greater performance closer to computing resources.
Gelsinger described three phases of the transition to the cloud. Phase 1 was moving web services and email to the cloud infrastructure. Phase 2, which Gelsinger said is where we are today, is moving critical business applications to the cloud. Phase 3 will be developing IT internally as a service for organizations.
Gelsinger talked about Big Data architectures that scale to dozens of petabytes, which he said is why EMC acquired Isilon Systems and developed the Atmos cloud storage-as-a-service platform.
EMC is the majority owner of VMware, so it's no surprise the EMC executives cited virtualization's role in the cloud and Big Data. Gelsinger said EMC's internal IT department has already virtualized 40% of its Oracle instances, and the company plans to make that 100% soon. He estimated that approximately 25% of all Oracle instances today are virtualized.
To further the goal of bringing data that required high performance closer to the computing resources, Gelsinger said Project Lightning, EMC's flash-based PCIe server cache product, was released to beta customers. EMC also plans to marry the Project Lightning technology with its FAST automated storage tiering to optimize data placement and "change the way businesses work and operate," Gelsinger said.
Dig Deeper on Cloud Storage Management and Standards
PRO+
Content
Find more PRO+ content and other member only offers, here.