News
Stay informed about the latest enterprise technology news and product updates.
Microsoft StorSimple tightens integration with Azure
Microsoft StorSimple cloud-integrated disk arrays get bigger with new centralized management capabilities.
Looking for something else?
TECHNOLOGIES

PRODUCTS
Microsoft linked its StorSimple cloud-integrated storage product more tightly with its Azure cloud services with today's launch of higher-performing disk arrays and integrated management capabilities.

Download this free guide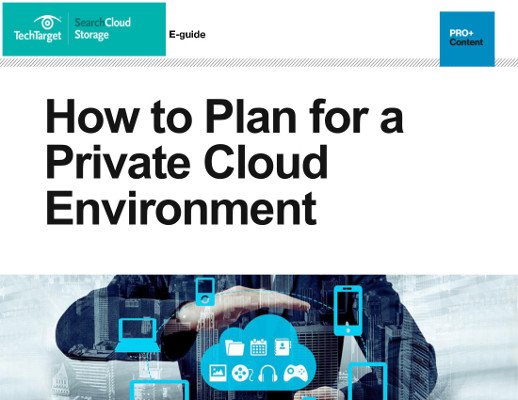 Planning is Paramount for a Private Cloud Environment
Are you getting ready for the move to a cloud environment? Or maybe you're still trying to figure out which is better for your business, to go private or adopt a public cloud? Either way this handbook is for you. Inside you'll find out why a private cloud is the way to go, as well as tactics and strategies on how to get you there. From VM deployment platform options, to what you can expect from DRaaS services, you'll find it all inside.
By submitting your personal information, you agree that TechTarget and its partners may contact you regarding relevant content, products and special offers.
You also agree that your personal information may be transferred and processed in the United States, and that you have read and agree to the Terms of Use and the Privacy Policy.
The offerings mark the first release of new technology since Microsoft's October 2012 acquisition of StorSimple, a provider of appliances designed to help customers store and manage data on-premises and off-site in a hybrid cloud setup. Microsoft's StorSimple device uploads data and essentially treats the public cloud as a storage tier.
The new Azure StorSimple 8100 and 8600 hybrid storage arrays have twice the number of cores, double the RAM, 10 Gigabit Ethernet connectivity and greater local capacity than prior models. Microsoft said usable local capacity for the 8600 starts at 40 TB, increases to a possible 200 TB depending on the level of deduplication and compression, and maxes out at 500 TB with the addition of Azure cloud storage. The 8100 can store between 15 TB and 75 TB on-premises and expands to 200 TB with cloud storage.
"The way the system works is, as you run out of capacity locally, we put that data in the cloud," said Marc Farley, senior product marketing manager for StorSimple at Microsoft. He said there is currently no way to restrict data solely to the on-premises array.
Microsoft also changed the product name from StorSimple to Azure StorSimple with the unveiling of the 8000 Series. The StorSimple 8100 and 8600 arrays will initially support only Windows Azure, but Microsoft plans to support Amazon's Simple Storage Service and other clouds in a future release, according to Farley.
No matter what the future holds, the StorSimple integration will be tightest with Azure. New cloud services designed for the 8000 Series include the Microsoft Azure StorSimple Manager and Microsoft Azure StorSimple Virtual Appliance, which Farley called "an array in the cloud."
"It's the implementation of StorSimple technology as a service in the cloud that allows applications in the cloud to access the data that has been uploaded from enterprise data centers by StorSimple arrays," he said.
The Azure StorSimple Manager enables centralized control of the StorSimple Virtual Appliances as well as the 8000 Series arrays. An administrator logs into Azure to manage all StorSimple 8000 devices -- whether physical or virtual -- through a Web-based interface. The new management services are integrated with the 8000 Series arrays, but not with prior StorSimple products.
Farley said traditional use cases for StorSimple's iSCSI enterprise storage have been file shares, Microsoft SharePoint, archiving applications and virtual machine (VM) environments. The 8100 and 8600 arrays extend the possibilities to Tier 2 and Tier 3 SQL Server departmental database workloads, provided they are not transaction-heavy, he said.
Running Microsoft's StorSimple arrays in conjunction with the new virtual appliance opens the door for customers to do development and testing without on-premises resources; launch new cloud applications that may be tough to budget for; and test or execute disaster recovery (DR) in the cloud, according to Farley.
"We've done a lot of testing here to do DR in the cloud. The data's already been backed up to the cloud. It can be restored to the cloud if you stand up VMs with applications there and they can access the data," he said.
Farley outlined how a DR scenario might work with two data centers and a third site in the cloud. Microsoft's Volume Shadow Copy Service facilitates volume backups of production data, typically in the form of daily cloud snapshots. In the event of a disaster at one data center, the customer could recover the data at the other data center site using the on-site appliance, or in the cloud using the virtual appliances, he said.
The user would need an encryption key to gain access to synthetic full-volume images of the data, which Farley likened to synthetic full backups for tape. The images the user downloads take the form of a 5 MB file with a mapping of the objects stored in the cloud, he said.
"This is a very small amount of data that has to be downloaded before applications and users can scan the entire volume," he said. "As they open files and access the data, the data is downloaded then to the local device or it's accessed through the virtual appliance in the cloud."
Farley said the only data transferred to the recovery point is the data the applications need, while any unnecessary data remains in the cloud. Microsoft calls the new capability with the 8000 Series "instant recovery," he added.
"If you compare it to other tape -- virtual tape in the cloud, physical tape -- if you compare it to just about anything other than remote replication, this is the fastest you're going to recover," Farley said.
Marc Staimer, president of Dragon Slayer Consulting in Beaverton, Oregon, called Microsoft's StorSimple enhancements "evolutionary, not revolutionary." He said the StorSimple line is geared to small to medium-sized businesses and remote offices, and makes sense only when customers use the StorSimple array for primary storage if the array's performance meets their needs.
"They call it cloud-integrated storage. I call it a gateway. It doesn't really matter what you call it. The 8000 has got to be your primary storage -- not just a gateway; not just something that you're sending data through," Staimer said. "If it's not your local storage, that means you have to manually migrate the data from your local storage to it and vice versa when you want to access the data."
Microsoft will begin taking orders for the new StorSimple products on Aug. 1, according to Burzin Patel, director of product marketing for StorSimple. He said customers should contact their Microsoft account managers for pricing, including packages that will combine the appliance and Azure StorSimple SKU. Patel said the cost of managed cloud storage used with StorSimple will be different than the price of raw Azure blob storage.
Dig Deeper on Hybrid Cloud Storage
PRO+
Content
Find more PRO+ content and other member only offers, here.