valentinT - Fotolia
News
Stay informed about the latest enterprise technology news and product updates.
Panzura cloud controller doubles flash capacity
Panzura doubles the amount of flash-based capacity in its new line of cloud controllers for data sharing and collaboration.
Looking for something else?
TECHNOLOGIES
Panzura this week doubled the amount of flash in its cloud controller line, reducing the amount of data customers have to pull from the cloud.
Panzura launched six new all-flash controller models -- the GFS 2801, GFS 2821, GFS 2841, GFS 2881, GFS 4070 and GFS 4090 -- that use 1 TB solid-state drives (SSDs) instead of the 500 GB SSDs used in previous versions. Like the previous models, the new controllers include either four, eight or 24 SSDs. That brings the range of flash from 8 TB to 24 TB in the new controllers.

Download this free guide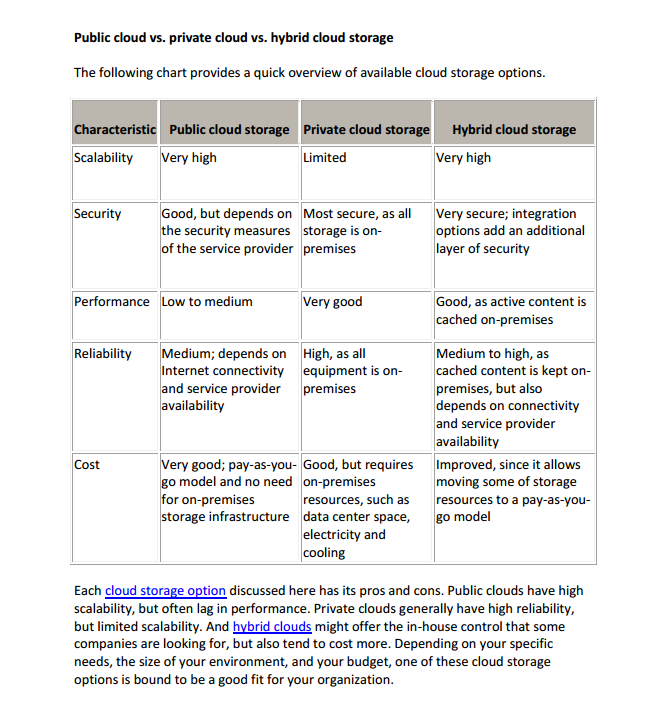 Cloud storage face-off: Public cloud vs. private cloud vs. hybrid cloud storage
Every cloud storage option has its pros and cons. Depending on your specific needs, the size of your environment, and your budget, it's essential to weigh all cloud and on-prem options. Download this comprehensive guide in which experts analyze and evaluate each cloud storage option available today so you can decide which cloud model – public, private, or hybrid – is right for you.
By submitting your personal information, you agree that TechTarget and its partners may contact you regarding relevant content, products and special offers.
You also agree that your personal information may be transferred and processed in the United States, and that you have read and agree to the Terms of Use and the Privacy Policy.
The vendor also upgraded its hybrid controller, the GFS 4850, which has 3.2 TB of SSD capacity plus 24 TB of hard disk drive capacity. That replaces the GFS 4048, which included 1.6 TB of flash and 24 TB of spinning disk.
The 1U GFS 2801 and 2821 manage 50 and 200 users, respectively. The 2U GFS 2841 and 2881 can handle up to 200 and 400 users, while the 2U GFS 4050, 4070 and 4090 can sustain up to 1,000 users. Panzura's cloud controllers provide a cached file system for hot data and metadata, and move less-frequently accessed data to the cloud.
The extra capacity in the new controllers increases the number of files that can be stored locally. The local files can be accessed faster than those in the cloud, increasing a customer's amount of hot data.
"[Approximately] 56% of our sales are from focusing on application issues," said Barry Phillips, Panzura chief marketing officer. "We generally focus on hot data, not backup, even though we do have customers who use us for backup."
Henry Baltazar, senior analyst for infrastructure at Forrester Research, said Panzura is taking advantage of hardware technology upgrades to enhance the value of its software.
"The key value is their software," he said. "This new hardware is bigger, faster and cheaper. That's the benefit of commodity hardware."
The Panzura Controller is deployed in either virtual or physical appliances, which work with the Panzura Global File System to generate up to 4 TB an hour throughput in performance. The systems can be set up in a one-to-one or one-to-many high availability configuration for cloud data sharing.
The Panzura Global File System acts like network-attached storage and scales across locations and users. It creates a single data repository in the cloud for all sites, so end users can do real-time collaboration with any site anywhere in the world.
Dig Deeper on Public Cloud Storage
PRO+
Content
Find more PRO+ content and other member only offers, here.