3desc - Fotolia
Get started
Bring yourself up to speed with our introductory content.
Hybrid model offers more secure file sync and share
The first collaboration and file-sharing services were cloud-based, but firms might be more comfortable with hybrid or on-premises implementations.
Looking for something else?
TECHNOLOGIES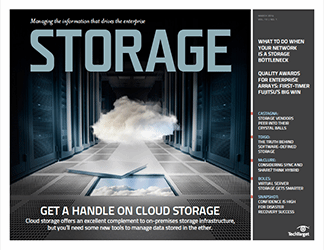 Download
The first popular collaboration and file sync-and-share services were strictly cloud-based, but firms are likely to be more comfortable with hybrid or on-premises implementations.

Download this free guide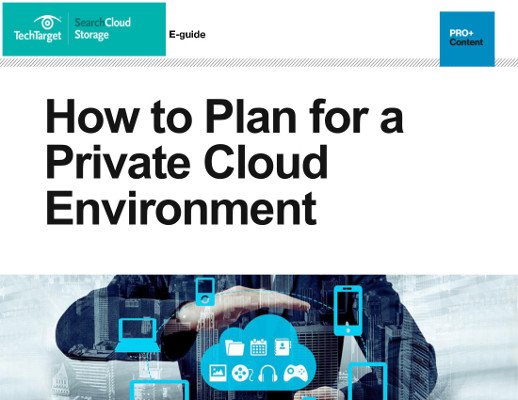 Planning is Paramount for a Private Cloud Environment
Are you getting ready for the move to a cloud environment? Or maybe you're still trying to figure out which is better for your business, to go private or adopt a public cloud? Either way this handbook is for you. Inside you'll find out why a private cloud is the way to go, as well as tactics and strategies on how to get you there. From VM deployment platform options, to what you can expect from DRaaS services, you'll find it all inside.
By submitting your personal information, you agree that TechTarget and its partners may contact you regarding relevant content, products and special offers.
You also agree that your personal information may be transferred and processed in the United States, and that you have read and agree to the Terms of Use and the Privacy Policy.
Are companies really comfortable putting their data in the cloud? It's a simple question, but the answer is quite complex. Obviously, some companies are storing corporate data in the cloud. Back in June 2012, Amazon said it had 1 trillion objects stored on its S3 storage cloud, and less than a year later it hit 2 trillion. Essentially, it took S3 six years to get to 1 trillion, and less than a year to double that. That's a lot of data in the cloud. Some of it is consumer data, but some is certainly business data. So just what data is going to the cloud?
Security is the biggest concern
Of course, not all corporate data is equal. Some data, like patient healthcare information, is regulated and must have multiple copies kept geographically apart or audit logs showing who accessed it. Some data is sensitive, and may be considered a core competitive advantage, and it would be catastrophic to the business if it was leaked. Those types of data should be treated differently than the latest marketing brochure or product specs which, if leaked or obtained by a competitor, wouldn't cause any harm. Depending on the type and sensitivity of the data you're storing, there are different security concerns, and security is the bottom line when it comes to putting corporate data in the cloud.
Back in 2012 -- ages ago in cloud years -- there were big concerns about data security, specifically fears that hackers or even cloud provider employees could access and steal data. In 2013, those concerns persisted, but they were compounded by the NSA Prism scandal. So now with even more security threats on more fronts, are companies still willing to store corporate data in the cloud?
Companies are selective about cloud storage
In a late 2013 survey of 334 North American IT professionals in companies ranging from small (as few as 20 employees) to very large (more than 20,000 employees), Enterprise Strategy Group (ESG) found that many are willing to store their files in the cloud. But most IT pros want a solution that offers the flexibility to choose where specific data sets are stored: on the premises or in a public cloud. This survey looked specifically at corporate deployment preferences for online file sharing and collaboration (e.g., Dropbox-type platforms) and asked IT pros if they preferred data stored on-premises or in the cloud.
Digging a little deeper, we found that enterprise adoption of online file-sharing (OFS) solutions continues to climb. The initial OFS charge was led by knowledge workers leveraging the consumer versions of these services for work, but now corporate IT groups are starting to embrace these offerings. In addition to enabling users to synchronize, share and access documents from a variety of devices, many of these services now offer IT insight into who's doing the accessing, sharing and downloading; the ability to limit with whom files are shared; and the ability to expire shared links and files. These services give IT real control over corporate file data while still allowing it to be accessed using a variety of endpoint devices.
Hybrid file sync and share is appealing
The market for OFS solutions has evolved significantly over the past 24 months. A couple of years ago the only choice was a SaaS-based offering where the application and data live in the service provider's data center. So naturally, current OFS customers overwhelmingly use the public cloud deployment model. But our research uncovered an interesting trend. Among the early cloud-based OFS adopters, there's actually significant demand for hybrid deployments. In fact, a large majority of these respondents are extremely (69%) or somewhat (28%) interested in a hybrid model that would allow them to retain all or at least some data on-premises. Similarly, potential OFS adopters were more likely to leverage some type of hybrid cloud offering than a public cloud or completely on-premises solution for future corporate deployments.
The preference to store some or all data on the premises is primarily driven by the desire to maintain control over corporate data and to leverage existing storage investments. In fact, more than half of both current public cloud OFS users and potential hybrid or on-premises OFS adopters indicated they wanted flexibility and control over where data is stored. Additionally, many organizations, particularly large enterprises, have made significant investments building out their storage infrastructures and would benefit from leveraging those existing resources.
Security and compliance still top of mind
Security and regulatory compliance are also key concerns among current and potential OFS users and are also reasons for considering services with on-premises storage capabilities. To gain more insight into objections to the purely public cloud-based OFS model, ESG looked at types of data (if any) that current and potential OFS users prohibit from being stored with cloud storage services. Responses ranged from regulated data to intellectual property, but the biggest takeaway is that at least 90% of respondent organizations impose restrictions on at least one type of potentially sensitive information. This suggests that the vast majority of organizations have some reservations about how service providers handle sensitive company data. In light of those reservations, it's not surprising that customer interest in hybrid and on-premises deployment models has burgeoned.
So, are companies willing to store corporate information in the cloud? The answer is still yes -- but not all their company data. There are still concerns about security and control, and an interest in leveraging existing infrastructure investments. And more than one-third of respondents have concerns about third parties being able to access their cloud-based data. In the long-term, cloud-based offerings will likely be a dominant deployment model, at least for OFS. But near-term, enterprise IT organizations want the comfort of having the ability to choose where data lives, including keeping some in-house. The good news is that many OFS vendors have heard the message loud and clear. Vendors such as Accellion, Citrix (ShareFile), EMC (Syncplicity) and Egnyte -- among others -- all offer this type of flexibility.
About the author:
Terri McClure is a senior storage analyst at Enterprise Strategy Group, Milford, Mass.
Dig Deeper on Cloud Storage Management and Standards
PRO+
Content
Find more PRO+ content and other member only offers, here.